Good News: Danny and Jack Won Large Gold and Gold at 2021 Northern National
Our adviser, Danny Wong FRPSL, won Large Gold and our founder, Jack Zhang FRPSL, won Gold at
2021 Virtual Northern National
. Many congratulations to both! For details, please click
here
.
1¢ Magenta and Jenny Invert plate block will be autioned on 8 June 2021
According to Linn's Stamp News,two of the most treasured philatelic objects in the world will be auctioned by Sotheby's New York on 8 June 2021. Please click
here
for details.
Mr. Richard Stock FRPSL, the President of The Royal Philatelic Society London, wishes our Chinese friends a very happy and enjoyable Chinese Spring Festival! For the article in Chinese, please click
here (12/02/2021).
APS List Our Website in Theirs
We are very pleased and honoured to be mentioned by
American Philatelic Society (APS)
in their website together with other big names. Thank you very much for your support and help. APS have done a great work to promote Philately over the past difficult year (2020)! Many thanks and congratulations to APS for what they have done for stamp lovers all over the world! Please click
here
for more information.
RPSL Council Members Presentations (2)
On 10th December, GMT heralds another episode of light-hearted, entertaining and unusual presentations by Members of Council. The presenters and subjects are set out below:
Richard Berry FRPSL: Home for Christmas - by Sledge - 1914 (and other brief tales)
Jon Aitchison FRPSL: The Ship that Sank Twice
John Davies FRPSL: The 1890 Post Office Christmas Card
Jack Zhang FRPSL: A Boxing day letter from our Past President King George V
Richard Stock FRPSL: Humorous illustrated covers and postcards
RPSL Council Members Presentations (1)
161 Fellows, Members and guests in 19 countries viewed a specialised collection of varied and fascinating presentations by five Officers and Members of Council; Mike Roberts, Simon Richards, Mark Bailey, Kim Stuckey and Chris King. The subjects covered Society Mail, Flight, Forgeries, Feeding and a Christmas Cracker.
the PTS Awards Ceremony 2020
RPSL auction Catalogue is online now. It will start at 3pm on 9th Oct.2020. For the catalogue, Please click
here
.
RPSL Booth At Virtual Stampex 2020
RPSL will attend the 2020 London Virtual Stampex, please click
here
for visiting the Booth and more information.
The American Philatelic Society, American Topical Association and the American First Day Cover Society are welcoming free registrations for the Virtual Stamp Show.
The online event begins on Monday, August 17 and runs through Saturday, August 22, 2020.
South Africa 2021 postponed to November 2021 ( news from BEPA dated 5 June 2020)
Virtual Stamp Festival launched in UK
According to BEPA news, "following the cancellation of London's Autumn Stampex, there will be a virtual 'Summer of Stamps' Festival in the UK. It is being organised by the team behind Stamp Collector magazine and the allaboutstamps.co.uk website.
It will be launched on 9 July at www.allaboutstamps.co.uk and will offer a stamp marketplace, videos and guides, a virtual goody bag and a one-page competition supported by the ABPS. It will run until 9 August.
For further information go to www.allaboutstamps.co.uk"(2 June 2020)
Presentations by RDPs via Zoom
From 24 April to 30 April, 2020, six RDPs will give world-class presentations on Philately, the speakers are Peter Mecann RDP, Jonas Hallstrom RDP, Lars Engelbrecht RDP, Jame Mazepa RDP, Chris Harman RDP and Chris King RDP. They are all fellows of RPSL.
The RPSL's First Online Meeting & A Presentation by Frank Walton RDP FRPSL
On Thursday 23rd April 2020 at 14:00 BST (13:00 GMT), Richard Stock FPSL, President of the Royal Philatelic Society London will host a presentation by Frank Walton which will cover the design, production and usages of the classic small format Queen Elizabeth II definitive issues in use in the U.K.between 1952 and 1967. Frank Walton is a Past President of the Royal, and an experienced collector and exhibitor. His 'Wilding' collection has been formed over four years and has been successfully shown at National and International Exhibitions.
Jack Zhang FRPSL will give two Zoom Presentations on 12 April and 17 April 2020 and other philatelists will give presentations too
1st Presentation: "Sir Rowland Hill's Postal Reform and Penny Black", organized by Philamart and supported by the Royal Philatelic Society London on 12 April 2020. For the news details please click
here
. please click
here
.
2nd Presentation: "Get to Know the Philately Museum,Resources and Online Musuem, organized by American Philatelic Society on 17 April 2020. For the news details, please click
here
. For the video, please click
here
.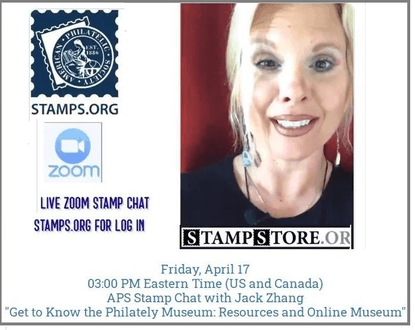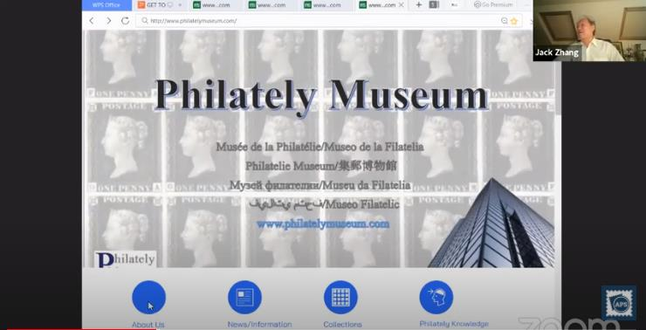 The celebrations of the 150th Anniversary of the Royal Philatelic Society London featured an outstanding event on 29 February when 40 members filled the display frames with 'Gems of Asian Philately'. The event took place at the Society's premises at 15 Abchurch Lane in the City of London, with many of the participants having come to London specifically for the occasion. Anna Lee FRPSL had coordinated the displays.For details, please click
here
. For details in Chinese, please click
here
.
Jack Zhang gave a talk entitled "Sir Rowland Hill's Uniform Penny Post Delivered 180 Year Ago" in Bruce Castle Museum,a former Hill's residence and his family's boy school on 15 Feb.2020. Many thanks to Deborah Hedgecock ! Some photos by Julia with thanks! For details in Chinese, please click
here
.
RPSL's Abchurch Lane Premises Official Opening by Her Majest The Queen
The Patron of the Royal Philatelic Society London, Her Majesty The Queen, was on sparkling form as she opened our new headquarters at 15 Abchurch Lane, London on 26th November 2019.
During a tour of the building she spoke to several members of RPSL staff and many of the Fellows and Members, saw an interesting selection of stamps featuring 5 monarchs, including herself, signed the visitors' book and unveiled a plaque marking the official opening. For details and photos, please
click
here. (below video by courtesy of RPSL)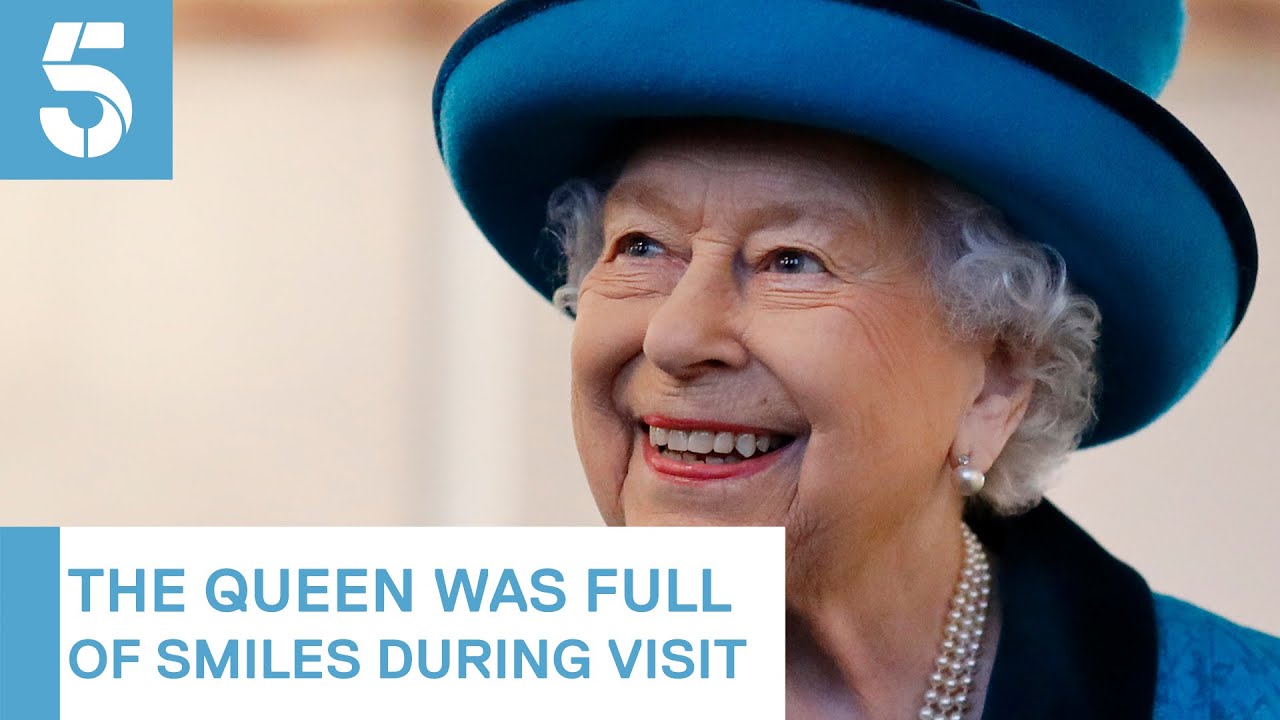 STOCKHOLMIA 2019 29MAY-2JUNE
The International celeration of the 150th anniversary of the Royal Philatelic Society London was held in Stockholm on 29 May-2 June 2019. His Majesty Carl XVI Gustaf, The King of Sweden, attended the opening ceremony of Stockholmia2019. On 31 May, 4 new RDPs(Prakob Chirakiti,Guy Dutau,Hany Salam and Alan Warren) were invited to sign RDP. Many congratulations to new RDPs. Jack Zhang FRPSL gave a presentation on Stamp Father(Rowland Hill) and Penny Black and met many friends from all over the world. For more details on Stockholmia2019, please click
here
. For President Maselis opening speech, please click
here
. For details in Chinese, please click
here
.
150th Anniversary Luncheon of RPSL on 10th April 2019
The 150th Anniversary Luncheon was held in Stationer's Hall,London and over 130 fellows,members and guests from all over the world attended it. The President Patrick Maselis RDP, past president Chris King RDP and vice president Peter Cockburn FRPSL made speech.